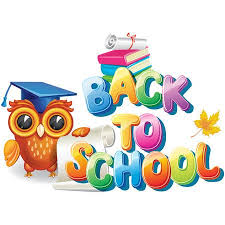 I hope everyone had a great summer!! Mobile County Public Schools go back in session on August 6. That means it's almost time for Northside families to get registered or renew your enrollment. It's also time to turn in attendance for the 2018-2019 school year if you havent already. All forms can be found in the Enrollment / Forms menu on this page.
Please click the link and join our Facebook group if you havent already to keep up to date on all the events and goings on with our cover school. Northside Bible Academy
Registration will be a little different this year so please read fully.
Reminder: Renewal fees are $50 per family per year. Failure to turn in your renewal forms by the end of August will result in your family be reported to the school board. If you have issues making payment at the time of registration or renewal please let me know and we will work something out.
The meeting this year August 12 at 4:30, 5:30, or 6:30. This meeting is NOT MANDATORY. You can handle registration, renewal and attendance in several ways. These meeting times will be specifically to register or renew your covering and turn in attendance and grades. Just pick one of those times and I will get you in and out ASAP. In the interest of keeping these meetings short and running smoothly any indivual questions, report cards, transcripts etc will need to be handled at a different time.
If you have other needs please contact me by phone or text at 251-272-2604 or on messenger to setup an appointment. I will be having open office days on Wednesdays and Fridays the entire month of August and some additional available appointments other days of the week for registration, questions, and more for the 2019-2020 school year.
If you cannot make the main meeting and do not need anything beyond renewal and turning in attendance we can handle that by mail, email, and paypal. Contact me on facebook messenger or by phone to set this up and make sure we all have the right information.
Thank you so much for choosing Northside Academy for your homeschool cover needs.