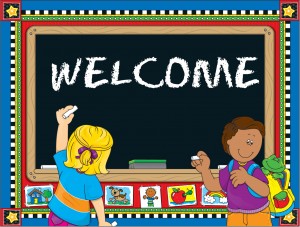 It was so wonderful to see so many new and familiar faces Monday during our registration meetings. I have spoken with several parents and we are making arrangements to get their renewal paperwork and attendance in as soon as possible. There are several families from last year that I have not heard from. I will be trying to contact you individually using the contact information on your forms. I don't want anyone to miss the deadline and have to start over with paperwork.
I will continue to have extended office hours on Mondays from 7 am to 5 pm until further notice. This way parents can bring paperwork/payments before or after co-op. During co-op hours (9:30 – 2) I will be busy and you may have to wait on me to break free to assist you.
Co-op starts next Monday, August 20. These first two weeks will be for orientation, socializing, and hammering out final details. We do not have co-op on Labor Day. The second Monday in September we will begin classes and be on a regular schedule. By this time everyone should have everything in order to begin our school year.
Elementary kids need to arrive about 9:30. Orientation will start at 10:00, we will play some Get to Know You games (kids and adults), lunch/party starts at 12. Middle/High school aged kids need to arrive by 12 if they wish to particpate in the lunch/party. Your orientation will start at 1.
Please bring a snack or finger food to share for the party.
The school will be providing some snacks as well as drinks.
Lots of information will be gone over during orientation, but I plan to have everything printed out for those who cannot attend this week.
Looking forward to a fun and productive year at Northside.
Cindy Howard