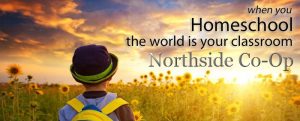 The 2018-2019 school year is now upon us. Public school in Mobile County is back in session, and if you haven't already done so it is now time to get this new year rolling. Several families have come in to the office early to register. I will again be at the church all day next Monday, August 13. We are having our cover school registration meetings that evening, but you are more than welcome to come early and avoid the larger groups that register in the meetings.
Our registration meetings are done on a round robin system. There are three meetings beginning at 4:30, 5:30 and 6:30. At each meeting I speak for maybe 20 mins, then we get the paperwork done and you can leave if you have no further questions or needs. The next meeting is exactly the same. We do this and the continuing office days to accomodate the varying schedules of our families. Keep in mind that there may be limited time at these meetings for individual discussions, we may need to schedule another time for a longer conference depending on your need.
I will have all of the necessary forms available when you arrive to register. However, if you would like to get a jump on this and have your forms ready, you can find them under the enrollment menu on this site. I have updated our Parent Handbook so please be sure to get your copy, either download from this website or a pick up physical copy when you register.
Co-op starts on August 20. If you are interested please check out the details on the Co-op page and there will be a sign up at registration.
Please, please do not allow financial concerns keep you from enrolling with us or renewing. We are more than happy to work with you on registration fees as well as supply fees for the co-op classes, just let me know.
Praying for a great school year for all of our Northside families. Cindy Howard